Southeastern Michigan Disaster Restoration Services
Fire & Water Damage Restoration Services
Insurance Carrier Approved - We Handle Your Claim
Emergency Disaster Restoration Services
Does Your Southeastern Michigan Property Need Restoration Services?
ERSI responds 24/7/365 to help stabilize your home or business. Give us a call now!
What Our Customers Are Saying
A great place to grow, it's just like family.
Jennifer Severn
2021-07-17
Steve and Walter came to clean our basement after our second water back up in three weeks (thanks but no thanks Detroit Water and Sewer). They were excellent with communication prior to arrival, extremely professional, and did a fantastic job. Three weeks ago we used a national company as they were the first available during the height of the disaster (desperate times called for desperate measures), but hands down, ERSI did a thousand times better for a much better price today. I hope to never see water in my basement again, but if I do, ERSI will be my first call.
Sarah Reynolds
2020-12-06
I highly recommend ERSI Water & Fire of Warren. I run a 300 unit senior independent living community. Unfortunately, we experienced a fire at the end of April. (Yes, on top of the nightmare of the Covid pandemic). I had the pleasure of working with Steve the ERSI site manager, not only was the entire team outstanding, Steve continously went above and beyond to make sure things were getting done properly and in a timely manner, and communicated with me making sure I knew exactly what was going on and making sure I understood. The work completed was superb. After, all the required work for the fire and water damage was completed ERSI finished the job with a COVID disinfecting spray of our entire building, (8 stories). Words can't describe the the outstanding service provided. Thank you again Steve and his great team..
Caden Cunningham
2020-12-03
My family's Warren MI home had a fire last year. Unfortunately, we chose to work with a different fire restoration company rather than partnering with ERSI initially. The project did not go as planned and we continued to notice a strong smoke smell even though the fire restoration was complete. Finally frustrated, I placed a call to ERSI. They were so kind and understanding, coming out to give us a quote for thorough smoke damage cleaning and smoke deodorization. Their advanced deodorization methods removed the odor that the other restoration company couldn't. It's safe to say that ERSI will always be our first call from now on!
I don't normally write reviews, but ERSI deserves a major shout out for all of their help. Their crew came out to my Warren home quickly (after hours no less!) and did a stellar job mitigating our burst pipe. Everyone was so courteous and performed very high quality. I recommend them to any of our family and friends!
Working in a senior living facility, it is important to provide a cleanly environment at all times. A staff member recently spotted mold spores growing around the windows of our Hazel Park MI assisted living home. We called ERSI and they were able to come out the same day to inspect the mold. All of the technicians were professional and explained everything clearly, taking care to listen to all of our concerns. ERSI went above and beyond.
I called and left a message to set up an inspection. Steve called me back and came out to my home on the same day to inspect my crawl space for possible mold. He was courteous, timely, caring and very knowledgeable. He answered all of my questions and concerns. I would definitely refer this company to anyone with similar needs and concerns. Exceptional service. Thank you again Steve!!
Sarah Armstrong
2020-06-24
We had a pipe burst in our wall without our knowledge. This leak caused major damage and mold. Steve was super on top of things. He made us feel so comfortable and bent over backwards to go the extra mile. Mark in the office was super understanding and tried to help us in every way possible. I cannot say enough good things about this company. They made a horrible situation better.
Steve from Emergency Response Services, Inc. was great during my experience. Unfortunately, I had a wet basement and discovered it later in the evening, and Steve came out and took action and I felt like I was in great hands. He came back to the house daily to take readings and make any adjustments if necessary until everything was dry. He was wearing a mask for every visit and was helpful from beginning to end.
If your home or business is damaged by a disaster, call Emergency Response Services, Inc. for a quick estimate.
Accurate Start/End Timeline
With years of restoration experience, Emergency Response Services, Inc. provides and adheres to an accurate timeline upon inspection.
ERSI is available 24/7 for all of your damage restoration needs, including weekends and holidays.
We Work With Your Insurance
The restoration process is difficult. We coordinate with your insurance company and adjuster to ensure your claim is covered fairly.
We are a private, independently-owned local restoration company. We give the attention to detail and family-like care that franchises simply cannot offer.
Supporting Local Community
Emergency Response Services, Inc. believes in the strength of our Southeastern Michigan community. We are active supporters of local initiatives.
We understand the devastation water damage can bring to your home or business. In these times of need, it is imperative that you have an emergency response company that can mitigate your problem as soon as possible. At Emergency Response Services Inc. (ERSI), we understand that your priorities lie with minimizing the impact of the disaster and restoring your property to its original condition so you can continue to live your life as normal. ERSI is specially trained to handle water damage restoration projects of any size from beginning to end. We work with you to develop a safe, efficient plan to get your home or business back to how you want it to be. We are a reliable, OSHA compliant company that provides excellent service to all of our customers. When water disasters flood your property, call the trusted experts at Emergency Response Services Inc
At ERSI, we understand that the disaster of a fire can put your entire life on hold. After the trucks leave, and the smoke has cleared, the real damage can be identified. The devastating thing about fires is that they often create further problems beneath the surface of everything being burnt. This is when you need our professional services.
Smoke particles, heat damage, chemical damage and carbon residue spread quickly throughout your home or place of business which can require everything to likely need deep cleaning and restoration. Emergency Response Services Inc. will help give you peace of mind in situations such as this. We specialize in fire restoration and get to work quickly to get your property back to its pre-loss condition. You've already dealt with a disaster; let our experts eliminate any further headache by providing professional, experienced fire damage restoration services.
Recover Faster by Creating a Plan Before Disaster Strikes
With our rapid response program, we can create a detailed Recovery Plan and provide Priority Service to get you back on track faster when disaster strikes.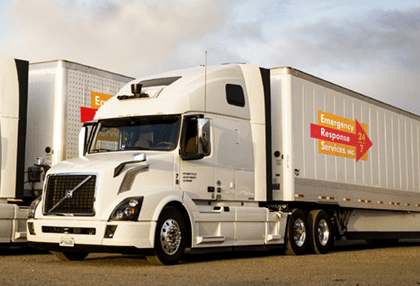 24/7 Emergency Response
The Emergency Response Services, Inc. Team offers 24-hour emergency water removal and restoration services!
100% Satisfaction Guarantee
Our goal is to ensure our customers are 100% satisfied. We will work hard to have your property back to how it was.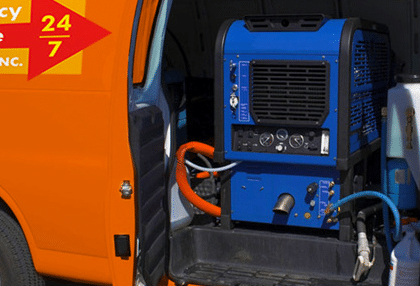 State-of-the-art Equipment
Emergency Response Services, Inc. utilizes state of the art machinery and technology on all project for fast completion.
A Trusted Michigan Disaster Restoration Company
Emergency Response Services, Inc. (ERSI) is a leading disaster restoration company providing full-service property restoration for floods, fire, water, storm damage recovery and mold remediation.
Our extensive experience provides us with the care and compassion you deserve to restore your property and contents to their pre-loss condition promptly in Warren, Royal Oak, and beyond. ERSI offers a unique emergency readiness program, the Rapid Response Program, which provides our corporate clients a customized priority program for your property. We integrate and create an individual disaster recovery plan for your site and guarantee preferred treatment after a large-scale disaster. All clients receive a comprehensive site visit which allows our experts to familiarize themselves with your property. We provide a pre-loss assessment and on-site inspections identifying areas of risk to reduce mitigation and control your costs. Emergency Response Services is prepared for any size disaster throughout the United States with our national team.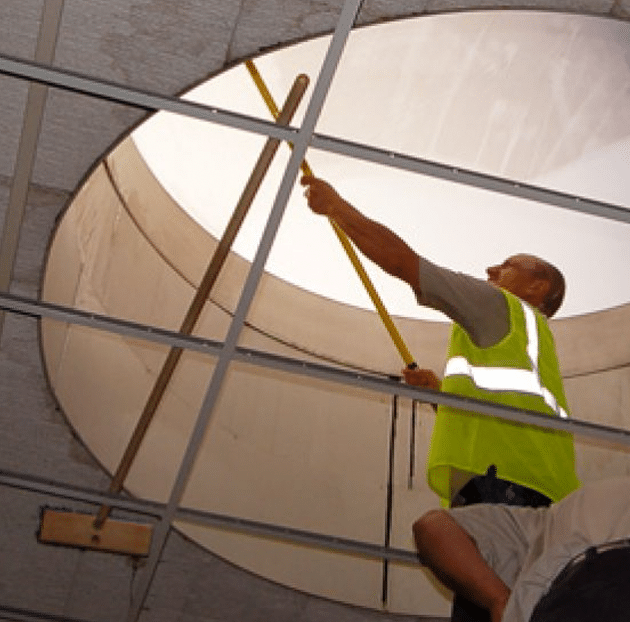 On November 30, 2022, ERSI was honorer to sponsor The Eastern Michigan Better Business Bureau Holiday Mixer. The event was held at the very beautiful …
During the summer of 2022, ERSI participated in the Benton Harbor Alley Clean Up. During this process, over 14 miles of alleyways were cleaned. Our …
From February thru May 2021, ERSI proudly delivered 11,676 boxes of food to affordable housing apartments and senior centers. During this time, over 175 tons …
Does Your Southeastern Michigan Property Need Restoration Services?
ERSI responds 24/7/365 to help stabilize your home or business. Give us a call now!