Insurance Carrier Approved - We Handle Your Claim
Our Team of Fire Damage Experts Can Provide...
Professional Fire Restoration Services
If your life has been affected or changed due to a fire, we understand the detriment this can be. Fires, even small ones, can leave lasting damage on your home or business. Of course, the damage from the heat of the flames is enough to leave your property in ruins. Beyond that, though, smoke and chemical residue make their way throughout the entire building, penetrating rooms that may not have been touched by the fire itself. On top of that, it is fairly common for these homes and businesses to experience water damage as a result of putting out the fire. All of these side effects can do subsurface damage that is unable to be detected until the fire is extinguished. 
In these circumstances, you need an emergency response team that can handle your problem in its entirety. Emergency Response Services, Inc. can help alleviate your stress by providing a full loss assessment, handling debris cleanup, and performing all necessary repairs or reconstruction.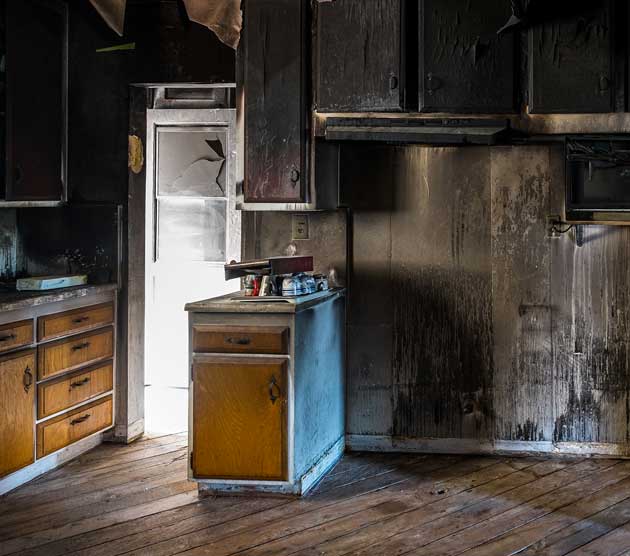 Emergency Fire Damage Restoration Services
Call Emergency Response Services, Inc. for immediate response to your fire related emergency. We service all of Warren and surrounding neighborhoods. We are available 24/7 to respond to your fire damage needs, we will send out technicians and immediately begin the restoration process.
What Our Customers Are Saying
A great place to grow, it's just like family.
Jennifer Severn
2021-07-17
Steve and Walter came to clean our basement after our second water back up in three weeks (thanks but no thanks Detroit Water and Sewer). They were excellent with communication prior to arrival, extremely professional, and did a fantastic job. Three weeks ago we used a national company as they were the first available during the height of the disaster (desperate times called for desperate measures), but hands down, ERSI did a thousand times better for a much better price today. I hope to never see water in my basement again, but if I do, ERSI will be my first call.
Sarah Reynolds
2020-12-06
I highly recommend ERSI Water & Fire of Warren. I run a 300 unit senior independent living community. Unfortunately, we experienced a fire at the end of April. (Yes, on top of the nightmare of the Covid pandemic). I had the pleasure of working with Steve the ERSI site manager, not only was the entire team outstanding, Steve continously went above and beyond to make sure things were getting done properly and in a timely manner, and communicated with me making sure I knew exactly what was going on and making sure I understood. The work completed was superb. After, all the required work for the fire and water damage was completed ERSI finished the job with a COVID disinfecting spray of our entire building, (8 stories). Words can't describe the the outstanding service provided. Thank you again Steve and his great team..
Caden Cunningham
2020-12-03
My family's Warren MI home had a fire last year. Unfortunately, we chose to work with a different fire restoration company rather than partnering with ERSI initially. The project did not go as planned and we continued to notice a strong smoke smell even though the fire restoration was complete. Finally frustrated, I placed a call to ERSI. They were so kind and understanding, coming out to give us a quote for thorough smoke damage cleaning and smoke deodorization. Their advanced deodorization methods removed the odor that the other restoration company couldn't. It's safe to say that ERSI will always be our first call from now on!
I don't normally write reviews, but ERSI deserves a major shout out for all of their help. Their crew came out to my Warren home quickly (after hours no less!) and did a stellar job mitigating our burst pipe. Everyone was so courteous and performed very high quality. I recommend them to any of our family and friends!
Working in a senior living facility, it is important to provide a cleanly environment at all times. A staff member recently spotted mold spores growing around the windows of our Hazel Park MI assisted living home. We called ERSI and they were able to come out the same day to inspect the mold. All of the technicians were professional and explained everything clearly, taking care to listen to all of our concerns. ERSI went above and beyond.
I called and left a message to set up an inspection. Steve called me back and came out to my home on the same day to inspect my crawl space for possible mold. He was courteous, timely, caring and very knowledgeable. He answered all of my questions and concerns. I would definitely refer this company to anyone with similar needs and concerns. Exceptional service. Thank you again Steve!!
Sarah Armstrong
2020-06-24
We had a pipe burst in our wall without our knowledge. This leak caused major damage and mold. Steve was super on top of things. He made us feel so comfortable and bent over backwards to go the extra mile. Mark in the office was super understanding and tried to help us in every way possible. I cannot say enough good things about this company. They made a horrible situation better.
Steve from Emergency Response Services, Inc. was great during my experience. Unfortunately, I had a wet basement and discovered it later in the evening, and Steve came out and took action and I felt like I was in great hands. He came back to the house daily to take readings and make any adjustments if necessary until everything was dry. He was wearing a mask for every visit and was helpful from beginning to end.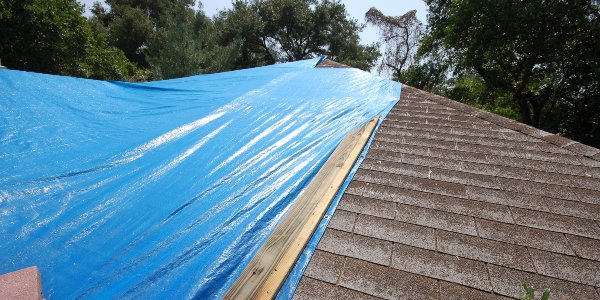 24/7 Fire Board Up Services
Having a fire brings a number of secondary concerns that can result in further damage if not properly remediated. Water damage, broken windows, and structural instability will need to be addressed to minimize damages and expenses. Emergency fire board up services work to keep your home or business from taking on further damage.
When you partner with ERSI, we'll immediately dispatch a fire damage technician to evaluate your property and curate a fire restoration plan to return your property to its pre-loss condition. We offer fire board up services to protect the property from vulnerability to the elements, vandals, and animals.
ERSI has seen our fair share of fire damage repairs and know that a professional response is the only solution. As your trusted professional fire damage company, we offer seamless fire damage repairs to restore the property to its useful state
Our crew has the required tools, training, and expertise to handle fire damage and make high-quality fire damage repairs. Our team places your safety and peace of mind at the core of the all fire damage repairs.
Call ERSI, day or night, for complete fire damage repairs. We offer quick turnaround times to get you back in your property as soon as possible. A satisfaction guarantee ensures that you are completely happy with our fire damage repairs. If you need fire damage repairs, call ERSI today to schedule an inspection. We work on your behalf!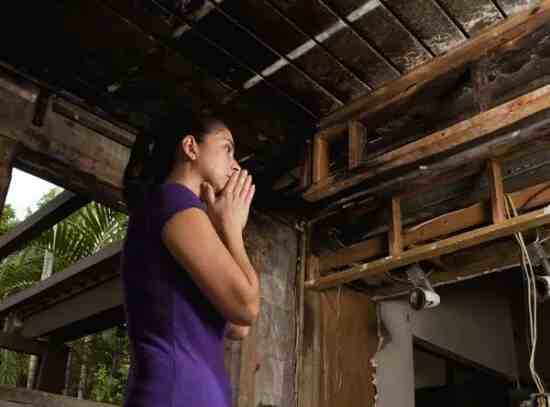 Emergency Fire Damage Cleanup Services
Call Emergency Response Services, Inc. for immediate response to your fire related emergency. We service all of Warren and surrounding neighborhoods. We are available 24/7 to respond to your fire damage needs, we will send out technicians and immediately begin the restoration process.
The Fire Damage Restoration Process
Restoring Your Property to Pre-Loss Condition
Why Hire A Full-Service Fire Restoration Company
Emergency Response Services, Inc. is capable of handling the entire restoration process after a fire; from water extraction and debris removal to professional reconstruction and cleaning, we ensure your property is restored to its previous condition as quickly as possible. You have already experienced such a loss; we know you don't want to lose any more time waiting for repairs to be finished. Our extensive experience allows us to work with you, no matter the size of the fire or type of building that requires our services.
When a fire strikes, a quicker response by certified emergency construction professionals helps prevent further loss. If you have recently had fire damage, give our team a call at (877) 562-3663.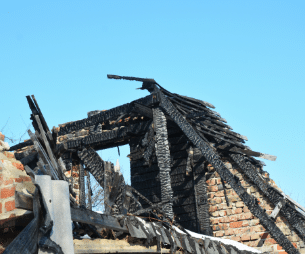 A Fast Response Prevents Further Damage
After a disaster strikes, it is imperative to mitigate the disaster promptly to prevent further damage from occurring. To reduce the devastating impact, and to soften the financial consequences, we implore you to call our team at ERSI. Our team of professional experts is available 24 hours a day, 7 days a week, to help you handle any disaster you may encounter.
Recover Faster by Creating a Plan Before Disaster Strikes
With our rapid response program, we can create a detailed Recovery Plan and provide Priority Service to get you back on track faster when disaster strikes.