Insurance Carrier Approved - We Handle Your Claim
Water Restoration Services
The experts at Emergency Response Services, Inc. specialize in water removal and property damage restoration. 
From overflowing dishwashers to significant hurricanes, our technicians have experience solving a wide array of issues encountered during water damage restoration. During the mitigation process, first, we locate the source of the water and repair it. Then, we contain any remaining water and evaluate the water damage before it continues to cause additional harm to your property. Depending on how much the water has infiltrated your space, the third part of the process includes using specialized equipment like drying fans and air purifiers that remain on site to fully remove moisture from the area. After the humidity, moisture, and temperature levels drop back to normal, we remove our equipment and test the area to ensure all water has been removed. We service all North Detroit including; Warren MI, Royal Oak, Bloomfield Township, Sterling Heights and surrounding areas.
Every disaster and client's property are different, so we tailor our response to your unique situation. Our goal is to get you back to your routine as quickly as possible.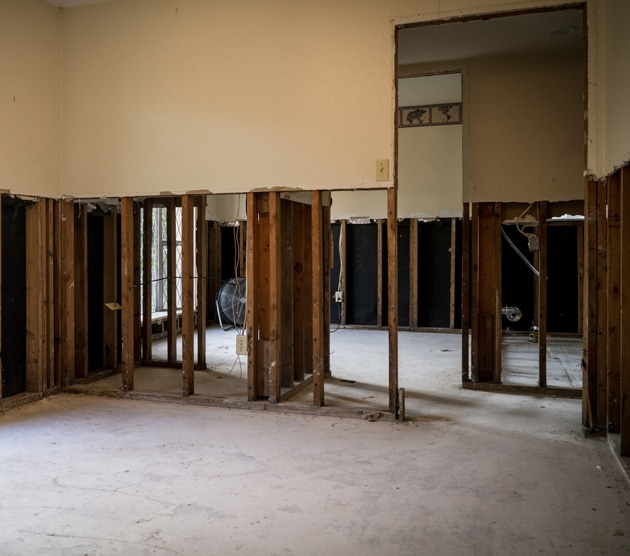 Schedule a FREE Water Damage Inspection
Call ERSI, day or night, for immediate response. We are your trusted local disaster restoration company.
What Our Customers Are Saying
A great place to grow, it's just like family.
Jennifer Severn
2021-07-17
Steve and Walter came to clean our basement after our second water back up in three weeks (thanks but no thanks Detroit Water and Sewer). They were excellent with communication prior to arrival, extremely professional, and did a fantastic job. Three weeks ago we used a national company as they were the first available during the height of the disaster (desperate times called for desperate measures), but hands down, ERSI did a thousand times better for a much better price today. I hope to never see water in my basement again, but if I do, ERSI will be my first call.
Sarah Reynolds
2020-12-06
I highly recommend ERSI Water & Fire of Warren. I run a 300 unit senior independent living community. Unfortunately, we experienced a fire at the end of April. (Yes, on top of the nightmare of the Covid pandemic). I had the pleasure of working with Steve the ERSI site manager, not only was the entire team outstanding, Steve continously went above and beyond to make sure things were getting done properly and in a timely manner, and communicated with me making sure I knew exactly what was going on and making sure I understood. The work completed was superb. After, all the required work for the fire and water damage was completed ERSI finished the job with a COVID disinfecting spray of our entire building, (8 stories). Words can't describe the the outstanding service provided. Thank you again Steve and his great team..
Caden Cunningham
2020-12-03
My family's Warren MI home had a fire last year. Unfortunately, we chose to work with a different fire restoration company rather than partnering with ERSI initially. The project did not go as planned and we continued to notice a strong smoke smell even though the fire restoration was complete. Finally frustrated, I placed a call to ERSI. They were so kind and understanding, coming out to give us a quote for thorough smoke damage cleaning and smoke deodorization. Their advanced deodorization methods removed the odor that the other restoration company couldn't. It's safe to say that ERSI will always be our first call from now on!
I don't normally write reviews, but ERSI deserves a major shout out for all of their help. Their crew came out to my Warren home quickly (after hours no less!) and did a stellar job mitigating our burst pipe. Everyone was so courteous and performed very high quality. I recommend them to any of our family and friends!
Working in a senior living facility, it is important to provide a cleanly environment at all times. A staff member recently spotted mold spores growing around the windows of our Hazel Park MI assisted living home. We called ERSI and they were able to come out the same day to inspect the mold. All of the technicians were professional and explained everything clearly, taking care to listen to all of our concerns. ERSI went above and beyond.
I called and left a message to set up an inspection. Steve called me back and came out to my home on the same day to inspect my crawl space for possible mold. He was courteous, timely, caring and very knowledgeable. He answered all of my questions and concerns. I would definitely refer this company to anyone with similar needs and concerns. Exceptional service. Thank you again Steve!!
Sarah Armstrong
2020-06-24
We had a pipe burst in our wall without our knowledge. This leak caused major damage and mold. Steve was super on top of things. He made us feel so comfortable and bent over backwards to go the extra mile. Mark in the office was super understanding and tried to help us in every way possible. I cannot say enough good things about this company. They made a horrible situation better.
Steve from Emergency Response Services, Inc. was great during my experience. Unfortunately, I had a wet basement and discovered it later in the evening, and Steve came out and took action and I felt like I was in great hands. He came back to the house daily to take readings and make any adjustments if necessary until everything was dry. He was wearing a mask for every visit and was helpful from beginning to end.
Common Causes of Water Damage
When you hear the words "water damage," a vision of flooding may enter your mind. In all actuality, there are several common causes of water damage of which property owners should be aware. Recognizing that water damage is inevitable is one way to be prepared for any of the common causes of water damage. As the most trusted water restoration company in Warren MI and surrounding areas, we have developed a penchant for handling any and all causes of water damage, including, but not limited to:
Water Restoration Services You Can Trust
Whether your water damage is commercial or residential, man-made or natural, big or small, Emergency Response Services, Inc. is equipped to handle the job. We employ only the best and most experienced water damage restoration technicians to offer you 24/7 water damage inspections, water removal services, water damage repairs, water damage cleanup, water remediation, and water extraction.
Water Extraction & Cleanup
Busted pipes, roof leaks, and malfunctioning appliances cause a major mess. In these situations, emergency water extraction services and water damage cleanup are needed. ERSI identifies the origin of the water to prevent mold from growing. 
Emergency Response Services, Inc.'s 24/7 water remediation services resolve the source of moisture issues to eliminate the possibility of secondary damage and mold growth.  Professional water remediation and water removal services care for walls, carpets, tiles, and hardwood floors
When recovering from water damage, you need a water restoration company that is able to handle structural drying and dehumidification. We make slight work of the job via air movers, dehumidifiers, and other industry-leading equipment to remove all excess moisture.
24/7 Water Damage Restoration
Emergency Response Services, Inc. provides quick, accurate estimates and timelines for water damage restoration services. We respond 24/7 to assist you with your home or business. Contact us today to schedule an inspection.
Emergency Water Damage Cleanup Services
Call ERSI, day or night, for immediate response. We are your trusted local disaster restoration company.
The Water Restoration Process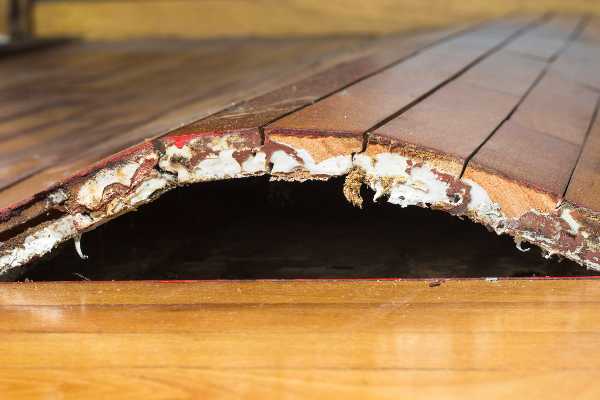 Emergency Response Services, Inc. walks side-by-side with you through each phase of the water damage repair process. We prioritize your well-being while helping you return to normal life. Our team works diligently to complete water damage repairs. 
ERSI offers professional water damage repair services throughout Warren, MI and surrounding areas. Our certified experts deal with water problems of all sizes, whether its a broken or leaky pipe, sewer line break, sink or toilet overflow, or appliance malfunction.
Call ERSI for a quick and accurate inspection of your water damage repair needs. We are a reputable and competent restoration and repair company that cares for all of your damage needs.
One thing is certain – water damage restoration services should only be completed by a professional water restoration company. However, there are some steps that you can take while waiting for the water damage company to arrive that will minimize damages and save you money in the long run. No matter which of the common causes of water damage is ailing your home or business, follow the guidance below to mitigate the situation.
Does Homeowner's Insurance Cover Water Damage Restoration?
If you have homeowner's insurance and experience a water loss, you are generally in luck. Water damage to your property is usually covered by the standard homeowner's insurance policy.
However, in order to reap the benefits of your policy, your water damage will need to qualify as a sudden internal water loss. This means that the damage was unexpected, accidental, and not a result of negligence or lack of maintenance. 
Maintain records of the damages to ensure that you are adequately and appropriately covered when your home has water damage.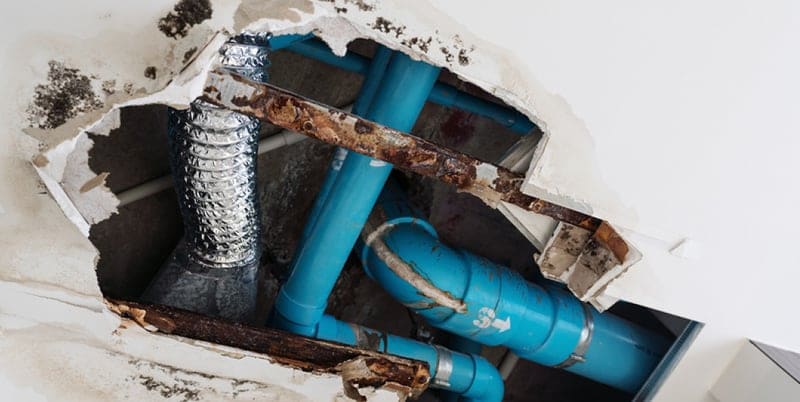 If your home or business is damaged by a disaster, call Emergency Response Services, Inc. for a quick estimate.
Accurate Start/End Timeline
With years of restoration experience, Emergency Response Services, Inc. provides and adheres to an accurate timeline upon inspection.
ERSI is available 24/7 for all of your damage restoration needs, including weekends and holidays.
We Work With Your Insurance
The restoration process is difficult. We coordinate with your insurance company and adjuster to ensure your claim is covered fairly.
Schedule a FREE Water Damage Inspection
Call ERSI, day or night, for immediate response. We are your trusted local disaster restoration company.
Choose an IICRC Certified Team for Proper Water Restoration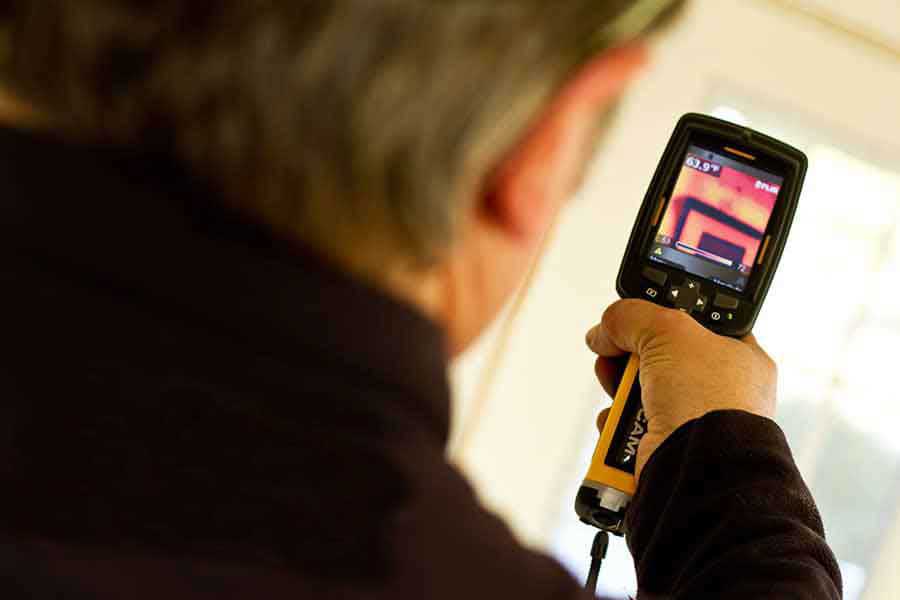 Emergency Response Services, Inc. has the skills, certifications, and experience to fix your water damage. Following IICRC guidelines our trained technicians establish a drying plan contoured to your specific structure based upon its size, area affected, material composition, and source of moisture to properly handle the problem and prevent harmful microbial and fungal growth. Preventing mold growth will ensure your airflow remains fresh and your property remains clear of health risks. 
We keep our state-of-the-art fleet equipment handy at all times to ensure that we are ready when you need us. With 24/7 response time, you can be sure that no matter the emergency, our crews can be out to your home or business quickly after hearing from you. 
Do You Have Water Damage?
The team of licensed and certified experts at Emergency Response Services, Inc. can solve any water infiltration problem you have. If you have water in your property, give us a call today at (877) 562-3663.
Basement Water Damage: Common Causes & How to Prevent Basement Flooding
Basement water damage is a major problem we often encounter in the metro Detroit area. While the basement might be out of sight and out of mind, standing water can contain infectious diseases and chemical pollutants, as well as posing a safety hazard. Use these tips to prevent basement water damage.