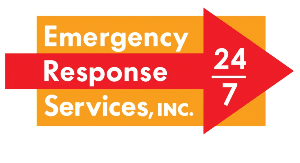 877.JOB.DONE
(877) 562-3663
RETAIL RESTORATION SERVICES
Cleaning and Restoration Services for Retail Stores
Complete Damage Restoration and Cleaning Services for Your Retail Store
Your business is your baby, and we want you to succeed. From a small leak to managing significant restorations, the experts at Emergency Response Services, Inc. have seen and done it all. We provide complete restoration and cleaning services for all of your retail store needs.
When disaster strikes or an emergency happens within your store, it can be devastating. You want a team you can trust to help restore your business to its original, or better, state. At ERSI, we know that lengthy recovery time affects more than just your store being open. 40% of small businesses don't reopen after a disaster. Your livelihood could hang in the balance of your shop being open or closed. The team at ERSI wants to make sure you are in the 60% of businesses that do reopen and have a long, prosperous retail life. We work quickly to help your store get back up and running as smoothly as possible.
Emergency Restoration Services
Call ERSI, day or night, for immediate response. We are your trusted local disaster restoration company.
Full-Service Cleaning and Disaster Mitigation Available 24/7
While keeping the store in superb condition with our expertly trained IICRC technicians, we ensure your business will look its best at all times. In the unfortunate event of an emergency such as a fire, flood, or storm, we offer 24/7 full-service mitigation and restoration services. In your time of need, call the experts you trust to get you back on your feet as quickly as possible.
Why Hire Emergency Restoration Services, INC For Your Retail Disaster Needs
We offer 24/7 disaster recovery service to keep your business up and running. Our trained, licensed, and certified technicians are ready to clean or restore your location to ensure you don't lose any business. Reach out to us today at (877) 562-3663.