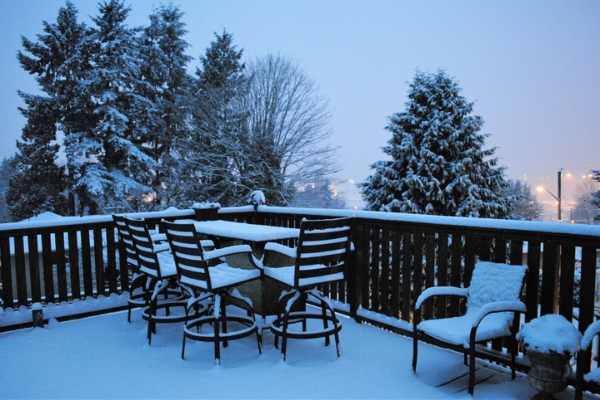 As an A+ member of the
Better Business Bureau
, Emergency Response Services enjoys educating consumers on the ways to avoid the need for restoration services. We recently had the opportunity to share helpful tips to winterize your home on the BBB Podcast – Start With Trust.
Jeff Selik and Ricky Gootz of the ERSI team sat down with Laura Blakenship and Ashley Gibbord of the BBB to discuss the threats to your property and how to prevent bigger issues. Everyone can agree that a bit of maintenance on the front end can save you tons of time, energy, and money in the long run.
Top Areas of Concerns for Property Owners in the Winter
For starters, it is helpful to identify areas of concern to your property during the winter. This gives you a starting point for potential issues that could arise, as well as helping you create a plan should something go amiss.
The most commonly seen calls by ERSI during the winter include:
Pipes

Sewage backups

Roof leaks and ice dams

Sump pump failure
Each of these concerns can have pricey repercussions. Luckily, there are steps you can take to winterize your home and minimize the chances of a restoration disaster happening.
How to Winterize Your Home
A few minutes of your time now can pay off later. ERSI shared the following tips on the BBB – Start With Trust podcast.
Winterize any exterior plumbing, including faucets, sprinklers, and other water sources. Turn faucets off. Drain your irrigation system.
Insulate interior plumbing to prevent frozen pipes.
Frequently monitor your sump pump. Some may have a feature that allows you to set up an alert should the levels rise.
Schedule an inspection of your roof to ensure it can withstand heavy snowfall, identify existing roof damage, and repair loose or missing shingles.
Insulate walls and attics against drafts.
Keep gutters clear to avoid ice dams.
To mitigate ice dams, ventilate the attic, insulate the attic floor, and install a water-repellent membrane under the roof. Channel water flow away from the house.
Be sure that your heat is already up and running before cold weather hits.
Caulk and weatherstrip doors and windows.
Cut overhanging tree limbs that could potentially fall on your house.
If you keep valuables stored in your basement, do not set them on the floor. Keepsakes should be kept well out of the way of the path of water.
If you have a flood or other water failure, do NOT enter the water to avoid electrocution and illness from raw sewage.
ERSI is Only One Call Away
We realize that even with the proper preventative measures, things do not always go to go plan. Should you have any type of restoration emergency, be it water, fire, storm, or mold, call us today at 877-JOB-DONE. We provide the quickest response in Warren, Michigan and surrounding areas. 
Please note: ERSI has instituted new protocols for your safety in light of COVID-19. We disinfect between jobs, in addition to maintaining social distancing guidelines and wearing masks, gloves, and suits.
To listen to Emergency Response Services, Inc. on the BBB – Start With Trust podcast, click the button below.