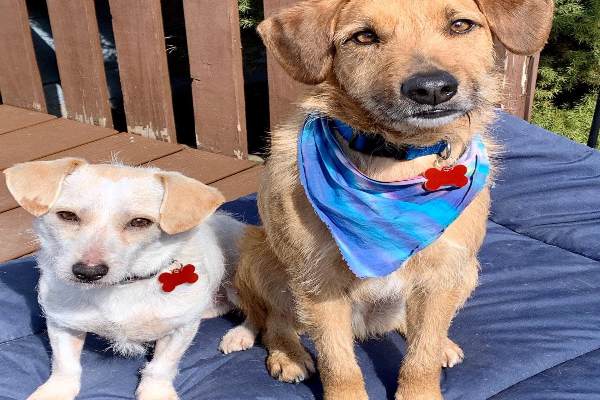 As man's best friend, dogs hold a special place in the hearts of ERSI's employees. As a dedicated partner to our community, Emergency Response Services, Inc. Is always looking to give back in ways that illustrate our core values. The Detroit Dog Rescue and GivingTuesday proved to be the perfect opportunity to help a few furry friends find a home. 
GivingTuesday began in 2012 with the idea of encouraging people to do good. Over the years, GivingTuesday transformed to a global initiative that supports generosity to change communities and the world for the better. From time and effort to donations and offering a platform, GivingTuesday offers participants many ways to give back. 
Emergency Response Services, Inc. ultimately decided to go the route of offering a donation. While many organizations with worthy causes were considered by the ERSI team, one truly stood out to us. The Detroit Dog Rescue opened the first no-kill shelter in Detroit in 2011 with the mission of caring for the forgotten, homeless, and stray dogs in the area. 
Emergency Response Services, Inc. learned that since the outbreak of COVID-19, challenges have emerged for the operation. Between keeping good owners and their pets together and feeding, vaccinating, and providing shelter to the animals it takes in, costs add up quickly for the DDR. It quickly became clear that the DDR does tons of good for animals. ERSI was sold. 
On May 5, 2020, also known as GivingTuesday, Emergency Response Services, Inc. committed to matching all donations to the Detroit Dog Rescue, up to $10,000. Detroit Dog Rescue promoted the fundraising effort on the Guy Gordon Show, a trusted partner of ERSI. 
Thanks to the many generous donations that came in, as well as the excellent coordination of the giving event, the Detroit Dog Rescue was able to rescue two pups – Ace and Peanut. These two rescues are now enjoying their foster home where they are learning to develop the confidence and skills needed to be adopted into their forever home. 
GivingTuesday proved to be incredibly successful and rewarding. Thank you to everyone who donated.