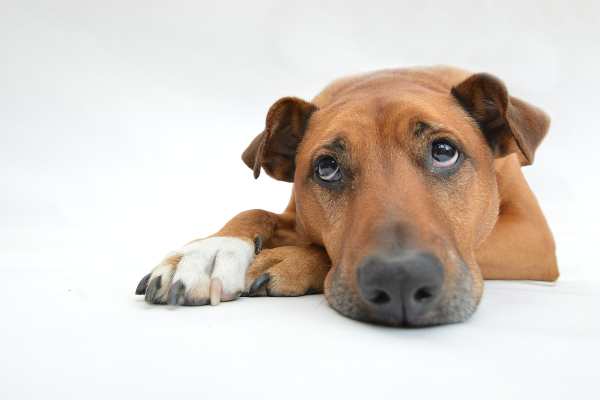 At ERSI, our love for helping those in need doesn't stop with humans. We love our fuzzy friends too – especially the ones at the Detroit Dog Rescue. Emergency Response Services, Inc. was recently mentioned on the Guy Gordon Show of News/Talk 760 WJR-AM for its support of the Detroit Dog Rescue.
Kristina Millman-Rinaldi, Executive Director of Detroit Dog Rescue, appeared on the Guy Gordon Show on May 5, 2020 to discuss the challenges the rescue operation has faced since the onset of Coronavirus. The pandemic has not only been an obstacle for DDR, but also for the animals it serves. Between layoffs and difficulty paying bills, many pet owners in the Detroit area have found themselves unable to continue caring for their best friends.  
DDR has experienced an influx of canines due to financial constraints, neglect, domestic violence situations, and abandonment. Kristina finds that most requests to surrender a pet come from people who truly love their dogs and are good owners, but simply don't have the resources to care for their pet. As the Detroit Dog Rescue was founded in 2011 during the throes of the foreclosure crisis, this scenario is nothing they haven't seen before. 
While DDR's mission is to rescue abandoned, abused, and orphaned dogs, the organization also strives to keep good owners and their dogs together. Sometimes keeping a happy home intact is as simple as being able to provide food or vaccinations until the owner can get on their feet. A donation of $15 buys 100lbs of dog food, while $25 funds vaccinations needed to make a dog adoptable.  
For this reason, the Guy Gordon Show offered Detroit Dog Rescue a platform on GivingTuesday to let listeners know about the continued need for support from donors. GivingTuesday is a global initiative to promote the power of generosity and its ability to transform the world.  
Because ERSI loves to help when and where we can, we teamed up with DDR to match all donations that came in on GivingTuesday, up to $10,000. Emergency Response Services, Inc. loves our community and our pets, which is why were happy to assist our friends at the Detroit Dog Rescue! You can listen to the interview here: